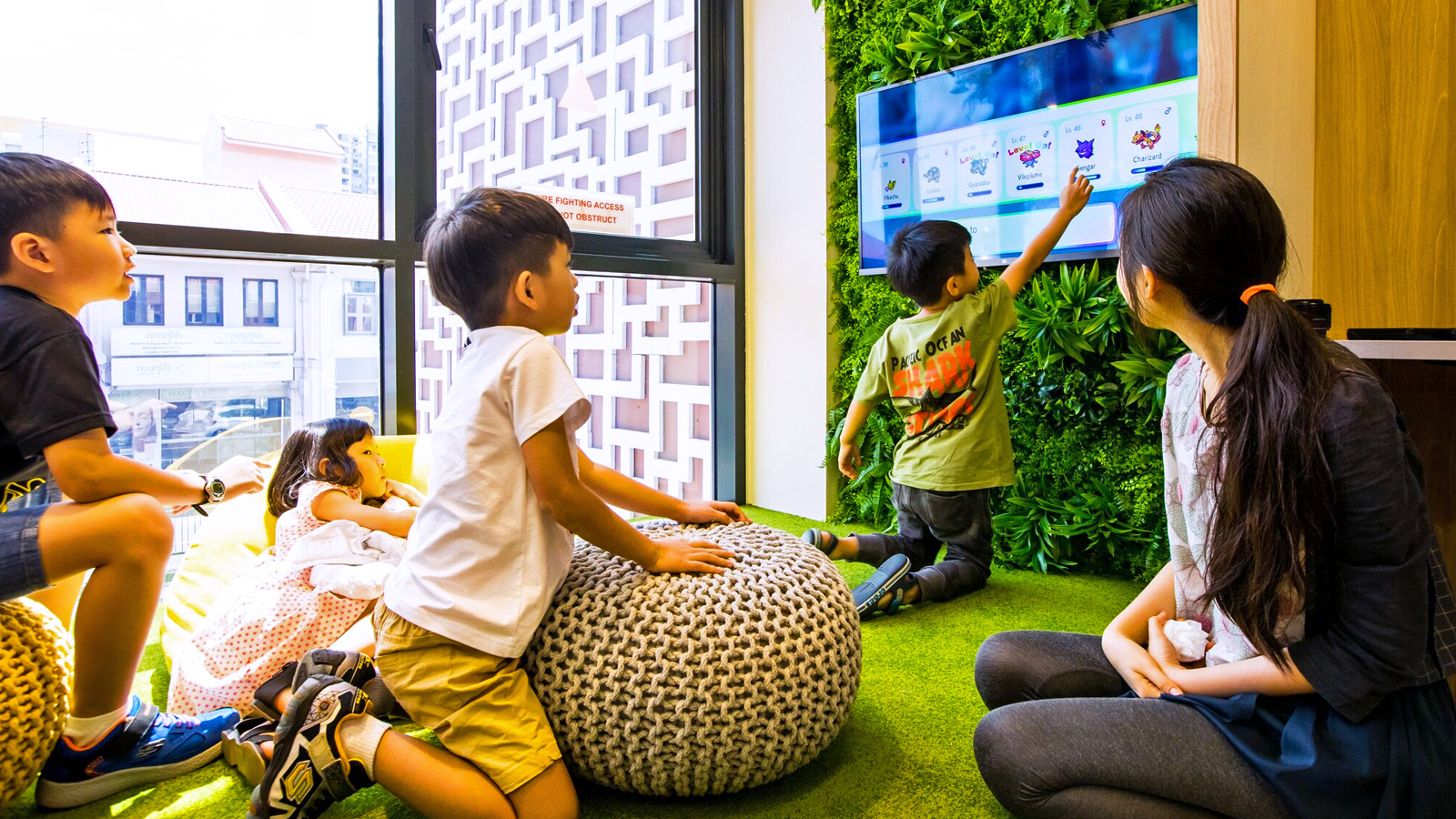 Verticlimb is Singapore's first gamified indoor Rock Climbing studio. Through detailed level planning and automation controls, Verticlimb provides an immersive gamified indoor climbing experience that challenges you both physically and mentally!
Verticlimb is founded by Nicholas Lee, an ex Singapore National Climber who has represented Singapore in the IFSC Bouldering World Cup in 2014 (Chong Qing, China), 2015 (Munich, Germany) and 2016 (Innsbruck, Austria). As head coach at Verticlimb, Nicholas seeks to cater a unique environment that encourages more climbers in Singapore!
Threeesteps is a hip-hop and urban dance academy founded by Danny Lee, a pioneer in our local hip-hop dance scene with more than 10 years of coaching experience. At Threeesteps, we believe that exposure to dance helps build the right character values and confidence by developing self-understanding and personal expression!
Head instructor and founder Danny Lee first began his dance journey under one of the most renowned dance teacher in Singapore. After winning his first championship, he travelled overseas to learn from the creator, pioneers and world champions of various dance styles. Since 2007, Danny has also judged local and international competitions, trained and produced many top dance students in Singapore. With an extensive coaching history, Danny has coached in various studios, local and international schools before starting his own private studio – Threeesteps.
Through a strong team of passionate coaches and mega-events that bring joy and fun to their students, Ernskates has grown to become Singapore's largest private skating academy with more than 500 students at its weekly classes.
With a coaching team of more than 20 former and current national team skaters, Ernskates' elite line up of coaches provides the best in inline-skating enrichment to students.
Ernest Wong is the Founder and Head Coach at Ernskates. With more than 10 years of skating experience, Ernest has represented Singapore in multiple international skating competitions, bringing home various championships.
Since 2010, Ernest retired from competitive skating and has been serving as judge for local and international skating competitions. His creations, the Ern Sui-Slide & Ern V-Toe are globally recognised as one of the most challenging moves in the World Skating Technical Charts.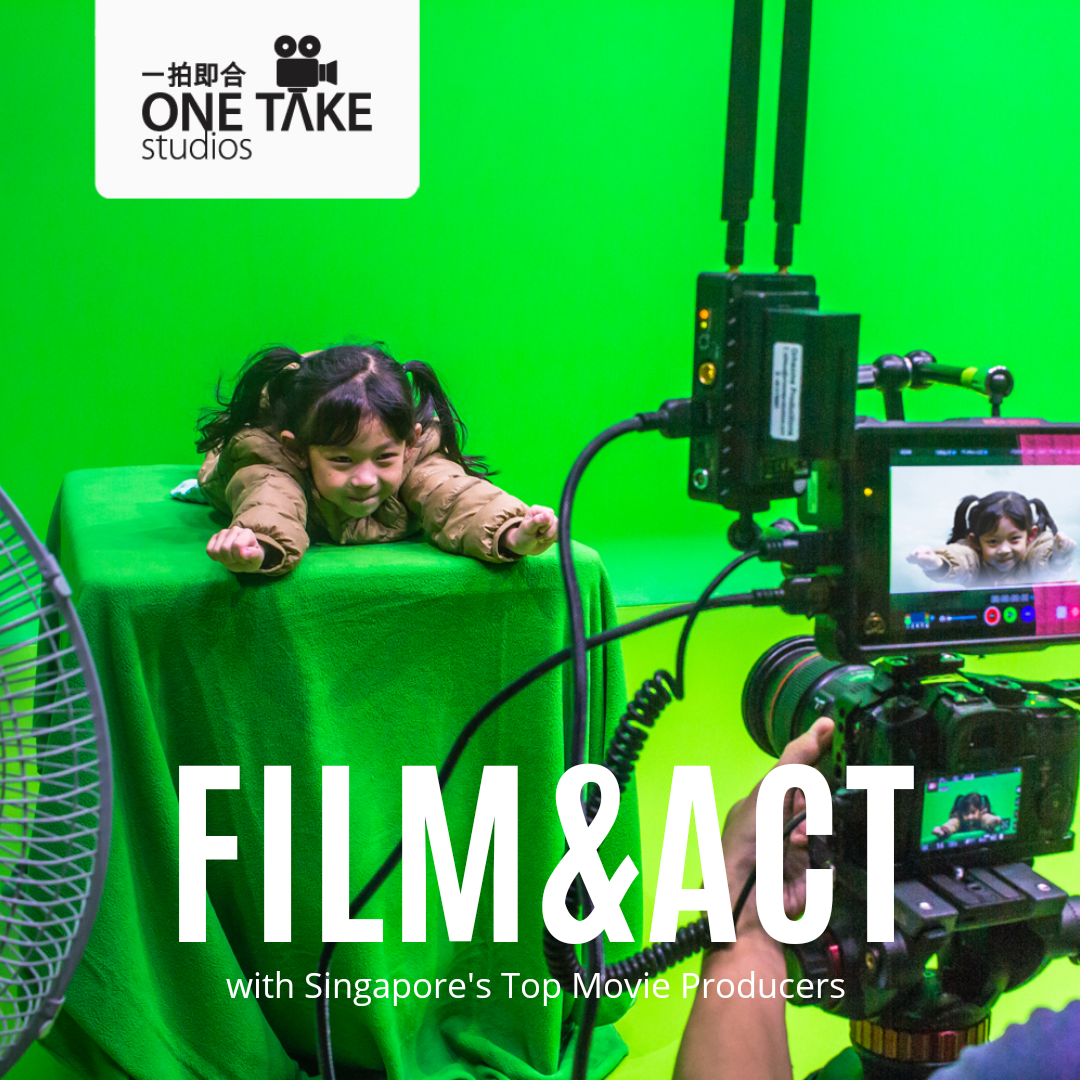 One Take Studios an acting and filming academy founded with renowned producer and director Jack Neo. Our academy seeks to nurture more local talents to be ready for the media era.
Through our filming and acting courses, One Take Studios seek to develop the creativity and imagination of kids and teens. With that goal in mind, we have built a professional green screen studio to provide a fully functioning training ground for all young and budding filmmakers and actors to be!
Our chief trainer – Director and writer Boris Boo is also a widely acknowledged filmmaker and writer who has contributed to many popular movies in our local cinemas (Where Got Ghost? 嚇到笑 / Taxi! Taxi! 德士当家 / Greedy Ghost 贪心鬼见鬼 / Lucky Boy 天公仔 / Phua Chu Kang the Movie). With a team comprising of the most reputable filmmakers and a professional studio, we seek to provide a unique training programme that brings kids through an exciting filmmaking journey!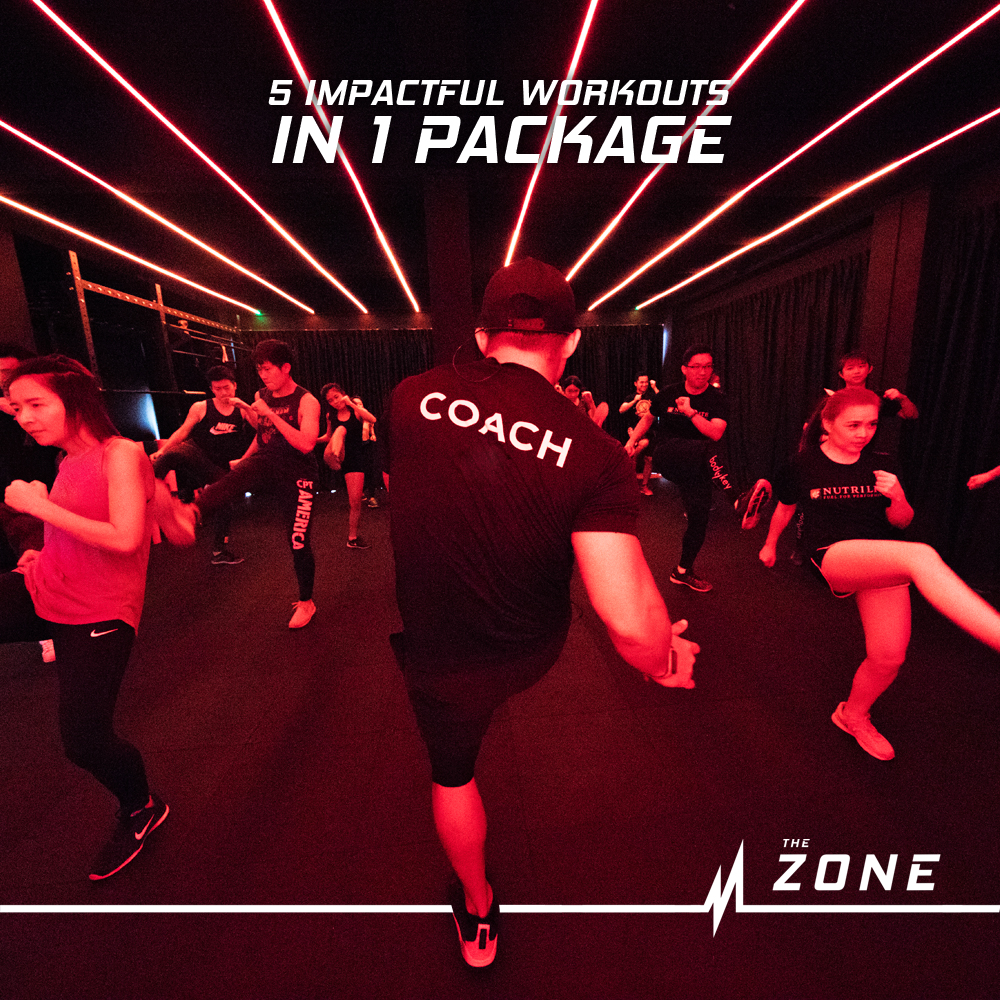 Getting in shape is high on everyone's new year resolution. However, it is no easy feat due to one reason –  we just do not have the time. Even if we do make a point, it is known that our bodies are capable of adapting to workouts over time, hence reducing their effectiveness.

In comes The Zone, a mixed HIIT (high-intensity-interval-training) fitness studio that seeks to provide the most intense environment and motivating trainers that work hand in hand to deliver the most exciting, effective and efficient workout.

HIIT workouts torch the highest amounts of calories within the shortest workout time. At The Zone, we switch up the type of workouts so your body consistently gets the fullest of every effort!

Our Bounce workout is a trampoline rebound workout that provides a combination of aerobic and anaerobic movements. Take in the music and bounce with its energy. Bounce is like a great party – you'll never feel like you're working out!

High intensity, low impact workout

Burns up to 900 calories within an hour

Improves balance, coordination and agility

Releases a large amount of endorphins – a great way to destress and lift your mood

Think of cycling as a leisure activity? You're about to change your mind. Our spincycle workout will work up a sweat and burn up to 800 excess calories!

High intensity, low impact

Burn up to 800 calories within an hour

Releases a large amount of endorphins – a great way to destress and lift your mood

Fat loss alone doesn't make you look good, you'll need to gain lean muscles too! Circuit is a holistic workout that is develops both strength and cardiovascular health through a variety of weighted core workouts!

Increased metabolic rates from muscle gain

Unique exercises every workout

Strength and muscle building

Remember those good old days of Tae Bo? Kickboxing is an extremely demanding and fun workout that improves your reflexes and helps with de-stress, all while getting you into better shape!

Burn up to 900 calories within an hour

De-stressing – Punch and kick your problems away!

Improves reflexes and coordination

We were born to move more and better! Years of sedentary lifestyle has hindered our flexibility, ability to move well and balance.

Primal Movement workouts are designed to help you gain back what modern society has taken – your reflexes and agility!

Improves reflexes and agility

Functional Training – Move better and stronger!

Strength and muscle building
Mentalmatrix focuses on expanding a child's mental capacity through advanced arithmetic and memory training.
Memory training enhances the ability to remember, form vivid imagination and picture things clearly in the mind. Through classes that focuses on arithmetic and memory empowerment at MentalMatrix, we believe that we have the ability to broaden your child's mind and ensure that they have holistic, whole brain development.
Our Principal, Mr Wellon Chou is the Vice President of Asia Memory Sports Alliance and President at Singapore Memory Sports Association. As Singapore's first International Master of Memory, Wellon has achieved 6 distinguished National memory records in his name!